Four Eyebrow Mistakes You Didn't Know You Were Making — And How To Fix Them
Sometimes, it's an impromptu party invitation. Or maybe it's an emergency meeting with your boss. Or, perhaps, you just felt like it because you had nothing else to do.
Whatever the reason is, at one point or another, you will find yourself standing in front of your mirror, tweezers in hand, eyebrow palette cluttering the counter, eyes widening and wondering:
What in the world have I done?
Eyebrow mistakes and how to fix bad eyebrows
War flashbacks coming at you right now? Well, don't worry—everyone's been there. Even celebrities, with their team of makeup artists, aren't safe.
Here are four of the most common eyebrow mistakes we've encountered—and how to fix them (and make sure they never happen again):
1) Overplucking
Easily in the top three list of eyebrow mistakes if there ever was one, overplucking is what happens when you get tweezer-happy.
Overplucking your arches until they've become a thin line may have been popular in the 90's, but now, it's just a case of bad eyebrows.
Unfortunately, it might take a while for your eyebrows to grow back to their natural shape. This means you'll also have to wait before you can shape them correctly.
To fix overplucking: First of all, hide the tweezers. Desperately plucking some more will definitely not fix anything. A short-term solution would be to draw on eyebrows every time you leave the house. A more long-term solution would be a permanently drawn-on eyebrow. Check out this guide on microblading to find out what we mean.
2) Too much makeup
If there's too little, then there's also too much. It's easy to go overboard with the eyebrow pen if you're excited, but that doesn't make your arches any easier on the eyes.
Looking like your eyebrows are painted on isn't the best way to greet a date. You might be able to edit that a little in your selfies together, but in real life…well…
To fix too much makeup: Next time, use lighter strokes. Building up makeup little by little is easier than having to get rid of everything and starting from scratch. Remember that the goal is for your eyebrows to look natural. Anything other than that is rightfully filed under 'eyebrow mistakes'.
3) Estranged eyebrows
Ever heard of "Your eyebrows are sisters, not twins"? That means that, if your brows are not exactly identical, that's perfectly normal!
Perfectly symmetrical faces are rare, which means perfectly symmetrical eyebrows are rare, as well.
Trying to make your eyebrows look exactly alike may lead to overplucking—and we've already established that that doesn't work in 2018.
That's why we call them "estranged": when you force two different people (or eyebrows) to become alike, they're more likely to end up more different than ever instead.
How to fix estranged eyebrows: Give them time apart. Let them work out their differences. What we mean is: don't pluck them again! Allow your eyebrows to grow back into their natural shape, then head straight to an eyebrow expert so you can get them shaped by a professional.
4) Match mismatch
Believe it or not, your eyebrows should not always be the same color as your hair.
Of course, if your hair hasn't been dyed, then you're good to go.
But if you dyed your hair pink or bleached your hair white blonde, then don't think for a second that you should do the same with your eyebrows!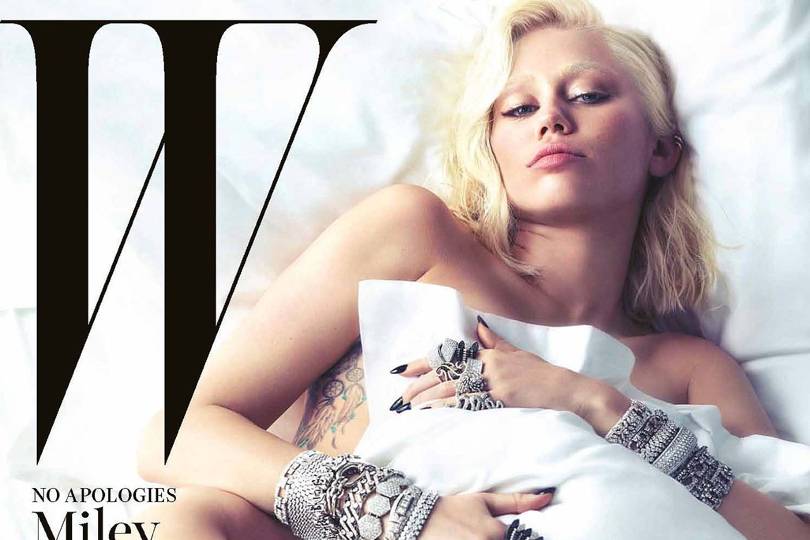 Matching your neon blue hair with neon blue eyebrows is actually a mismatch. Best to keep your brows in neutral shades: brown or black or dark blonde.
How to fix a match mismatch: If you've dyed your eyebrows, then wait until it's safe to re-dye them to a more natural-looking color. It would be much better if you had them done by a professional so they can find you the perfect color match. Or, if you've just purchased a neon blue eyebrow pen (Do they even sell those?), then just consider your purchase a lesson learned the hard way. To have an idea of what your eyebrow color should be, take the Fitzpatrick skin test, a tried and tested tool used by dermatologists and beauticians.
The permanent fix to bad eyebrow mistakes
Tired of trying to get it right? If eyebrow makeup is trickier for you than for other people, then microblading is the answer you're looking for.
With just one procedure, you'll have eyebrows that will last you years. Imagine all the time you'll save—not to mention the stress.
Our microblading artists are trained in our very own Academy, and the pigments we use are 100% natural. That means no side effects and no adverse reactions. They're also compatible with all skin types!
If it sounds too good to be true, best believe that it's not. We have the customer reviews to prove it!
Schedule an appointment with OPM today.
Check out this lovely eyebrow transformation that we did for the beautiful Gianna Hammer!Thank you so much for stopping by to see us and rock those new eyebrows!Give us a call and SCHEDULE YOUR FREE CONSULTATION!310.207.7797#microblading #permanentmakeup #eyebrows #eyeliner #lips

Posted by Organic Permanent Makeup on Monday, September 11, 2017